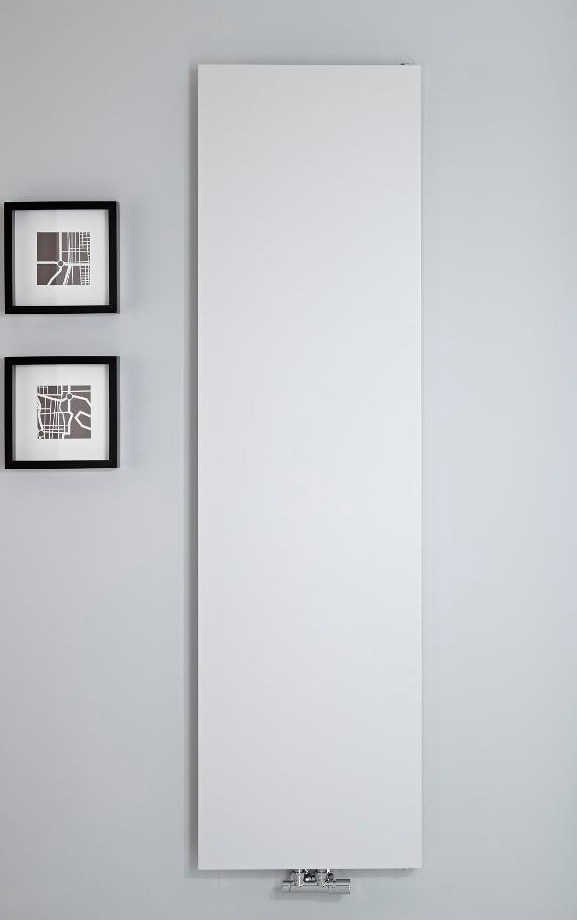 In the aftermath of the summer season, attention is immediately switched towards winter, a season in which it becomes far easier to understand why designer radiators are essential for a modern property. During the colder latter months of the year, your home heating system will play an imperative role in keeping you toasty warm and comfortable within the confines of your own space. And in the form of a modern designer radiator, you can add standout style to any room as well as an efficient, and entirely necessary heating solution to warm the home. This article will look to explain the many benefits associated with the installation of designer radiators, and the best option to choose for specific rooms within your property.
The importance of Designer Radiators to Home Decor
When selecting the design of your home interior, it is vital to consider which type of fixtures will populate the space, to ensure your decor matches with, and is enhanced by your choice. Designer radiators can play an extremely prominent role in dictating these decisions, given the overwhelming sense of aesthetic appeal attached to most modern designs as standard. With such a vast array of styles now on the market, you're certain to find an option well suited to your existing home decor, or one worthy of altering the surroundings to fit. That said, many homeowners are now considering the look of modern radiators before anything else when determining whether or not they are a good fit for their house. White designer radiators, and others incorporating solid plain colors such as black are sure to suit just about any area, whilst chrome and anthracite radiators are sure to deliver an overwhelming touch of contemporary class to all homes.
And though it is reasonable to simply consider appearance in the early stages of the buying process, there are a number of other factors you also need to think about when selecting a designer radiator, such as the BTU output it projects for one. Which room, and the size of it in particular, will play a large part in determining what sort of heat output your radiator will need to project. Somewhat obviously, the bigger the room is, the bigger the required BTU output, so be sure to closely inspect the product specifications before committing to a significant investment on residential radiators.
A choice of Designer Radiator materials
Furthermore, when shopping for hydronic heating radiators, you'll need to select from a choice of designer radiator materials, each of which possess their own unique advantages.
Aluminium and stainless steel designs are amongst the very most popular modern radiators available, with both providing outstanding heat conduction so that they can warm up and cool down very quickly. Those properties, often incorporated within stylish and lightweight slimline designs, makes these type of radiators an ideal option for spaces you need to heat almost instantly, such as a living room or lounge area. They are also cheaper to run than their counterparts.
By contrast, cast iron radiators will take longer to heat up and cool back down, but they tend to emit a lower level of gradual heat that will be preserved within your chosen room for longer periods. These styles are therefore better suited to areas you perhaps don't spend as much time in, and ones you can plan to heat up at a specific time. The bedroom is one such example.
Horizontal or Vertical? 
Another dilemma you'll face when shopping for a modern radiator is whether to opt for a horizontal or vertical design, and as you'd expect, there are significant pros and cons with regards to each style.
Horizontal radiators boast especially sleek lines, and can certainly make a statement in any room, but are perhaps best suited to relaxed, understated interiors. For a versatile choice that will mesh well with both modern and traditional settings, a horizontal residential radiator with rounded edges is ideal.
Vertical designer radiators and towel warmers, as well as hydronic towel racks, are understandably wildly popular as well though, with these designs most typically found in bathrooms or kitchens, and in some instances where the layout allows for it, within living room areas too. Vertical residential radiators are perfect for rooms with limited wall space; they can be easily accommodated even in tight quarters, and enhance a sense of both space and style. Ultimately, the selection of this type of designer radiator will be dictated by the size and plan of your chosen room, but many will simply prefer vertical modern radiators.
There's a more in-depth exploration of this topic in our guide on choosing the best vertical or horizontal radiators for your home. Our guide on where to position your radiator could also prove helpful.
https://wpcdn.usa.hudsonreed.com/info/blog/wp-content/uploads/2017/09/nahbfp12_image1_co_1000.jpg?strip=all&lossy=1&quality=100&ssl=1
1000
1000
John Klee
https://wpcdn.usa.hudsonreed.com/info/blog/wp-content/uploads/2018/04/hr-blog-logo-300x138.png
John Klee
2017-09-08 07:02:09
2019-08-02 09:42:22
Why Designer Radiators are essential for a modern property