Finding the best Bathroom Towel Warmers to enhance your space
Whilst originally considered somewhat of an aspirational luxury item to own, bathroom towel warmers are now a far more common presence within a home, but that fact shouldn't in any way put you off from adding one to your space. In actual fact, the increased popularity of heated towel racks can be an encouraging prospect, as it is indicative of the competitive prices they are increasingly available at, and the wide variety of stylish designs they incorporate. In this article, we'll look to explain how to find the best towel warmers to enhance your space, and the key to completing their installation quickly and cost-effectively.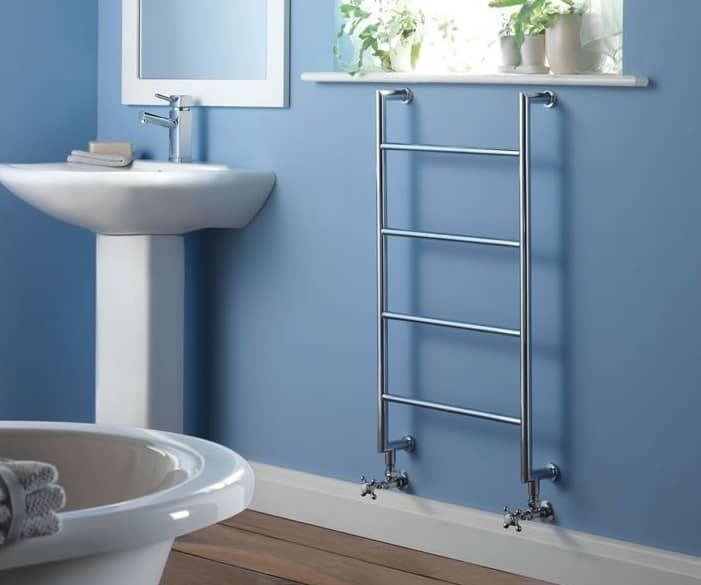 Bathroom Towel Racks: What to Know
Before committing to the purchase of a bathroom towel rack, there's plenty to think about with regards to the nuances of your component. In addition to elements such as the size, shape and general aesthetics of your preferred hot towel warmer, you'll also need to consider the likes of BTU outputs to ensure your towel rack can effectively heat your entire bathroom area. Essentially, the overall size of the room, and the number of towels you'll be looking to heat, will dictate your minimum BTU output requirement, as well as factors such as whether other heating solutions like radiators are present in the same space. Quite obviously, bathroom towel warmers with higher hourly heat outputs will operate in a more powerful manner, and help to transform the area into a warm and inviting space, much faster.
Choosing the right size of Towel Warmer
Ultimately, the size of towel warmer you choose should be reflective of the overall size of your bathroom area. Larger hot towel warmers tend to boast the most impressive heat outputs, and are therefore appropriately suited to bigger bathrooms, whereas smaller towel racks are a fine choice for the likes of en-suites and other compact spaces. But even regardless of the scale of your bathroom, a wall mounted towel warmer is certain to maximize space, making their design one of the very most popular on the market. Hudson Reed USA's heated towel rack collection includes a vast array of wall mounted towel racks incorporating a variety of stylish different profiles, so you're sure to find an ideal option to match your preferences and enhance the look and functionality of your bathroom.
An impressive choice of Towel Warmer finishes
Especially if representing a part of a larger scale bathroom refurbishment, the finish of your towel warmer will be closely scrutinized; you'll need to ensure it meshes well with the area's overall surroundings. In any instance, chrome is a completely fail-safe option, given its standout style and propensity to suit any decor. Further to its look, chrome also offers an impressively durable profile, so you can be assured of a long lasting, hard wearing hot towel warmer.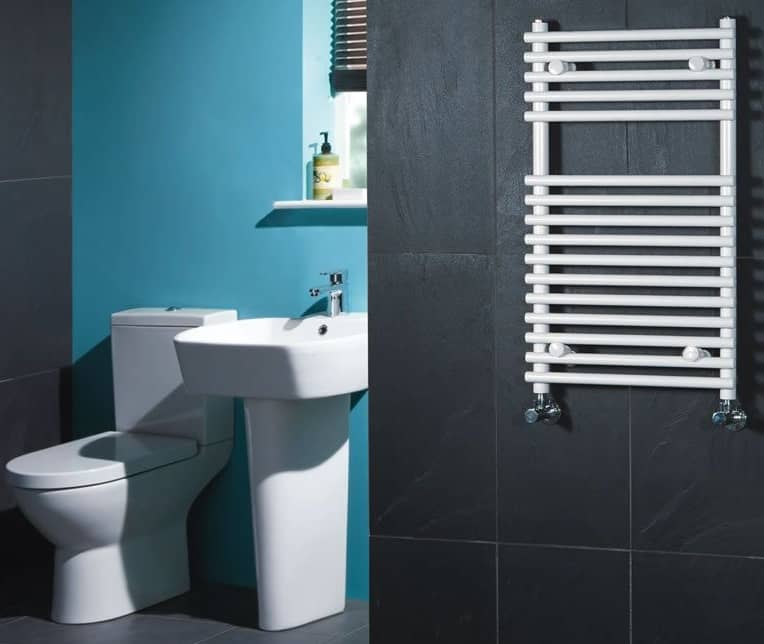 If you're looking to complete or improve a minimalist appearance, chrome is definitely an appropriate choice, but simply sticking to plain colors is an equally suitable strategy to follow. Traditional towel warmers in plain white, black and anthracite finishes are all appealing prospects, and as an alternative to chrome, will also bring out the very best in understated bathroom areas. Such finishes offer a sense of timeless allure, so you can't really go wrong in securing a hydronic towel warmer that will retain its lustre for several years to come.
Other factors in selecting the right Bathroom Towel Rack
To guarantee you definitely make the right bathroom towel rack selection, you'll need to think about other requirements that may not initially be at the forefront of your thoughts. Consider how many people will be using the component – if you have a larger family, your towel warmer will likely be needed for the storage of multiple towels, so a big rail with several bars would be an appropriate option. If you live by yourself or just with a partner, a smaller towel rack with fewer bars may be a better choice.
And you can source accompanying components to further enhance the functionality of your chosen towel warmer too; attachable storage shelves and other accessories can serve to significantly increase storage space. Bathroom towel rails can also double up as an effective heating solution for clothing garments, so be sure to consider everything you'll use them for prior to reaching your eventual decision.
A Towel Warmer to suit your budget
As mentioned earlier in this article, towel racks have generally become more affordable over the course of the past few years, in spite of their demand ramping up. And furthermore, a number of modern towel warmers now operate with the use of an electric heating element, so you can choose to use your towel warmer independent of your central heating system, which can greatly reduce running costs. Offering such impressive features both from a practical and aesthetical perspective, any style of towel rack you opt for will ultimately represent a top value choice that will improve your bathroom look for many years to come. Don't forget your towel warmer valves, either!
https://wpcdn.usa.hudsonreed.com/info/blog/wp-content/uploads/2017/08/trbathroomblueblack.jpg?strip=all&lossy=1&quality=70&ssl=1
644
764
John Klee
https://usa.hudsonreed.com/info/blog/wp-content/uploads/2018/04/hr-blog-logo-300x138.png
John Klee
2017-08-30 09:58:06
2018-08-02 10:12:34
Finding the best Bathroom Towel Warmers to enhance your space