Here at Hudson Reed, we're proud to use our blog as a platform for sharing the very latest news, style ideas and help and advice surrounding bathrooms and home improvement in general. In this post, we're shining a spotlight on some of the finest home improvement blogs online, many of which have played a part in inspiring certain article topics on our own site. Be sure to check them out…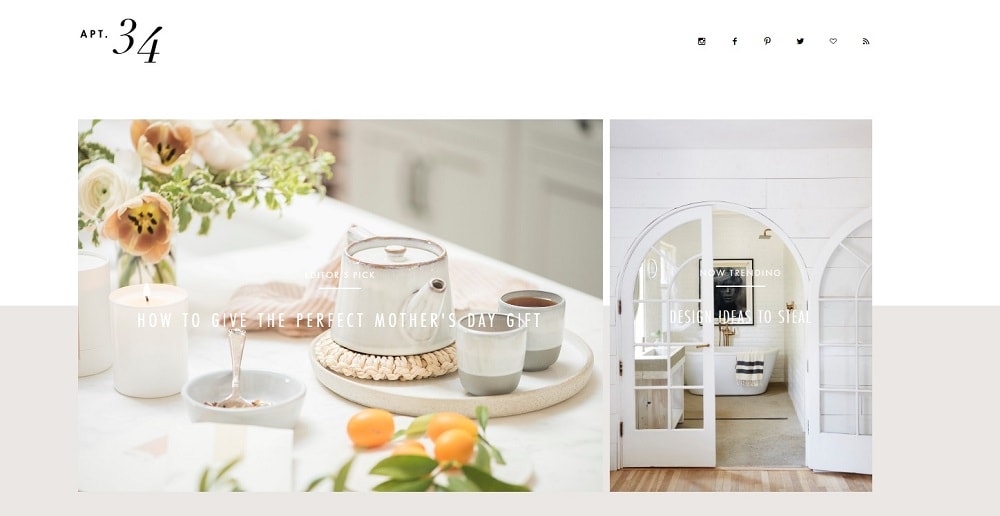 Founded by San Francisco resident Erin Hiemstra, Apartment 34 champions all the virtues of sophisticated style. Topics including travel, home cooking and entertainment are all covered, but it is the décor and style idea pieces that really stand out to us, and demonstrate the author's obvious passion for the subjects. You can expect to gain an insight into suave apartment designs in some of the world's most famous cities, including the likes of New York and Milan, when subscribing to the Apartment 34 blog.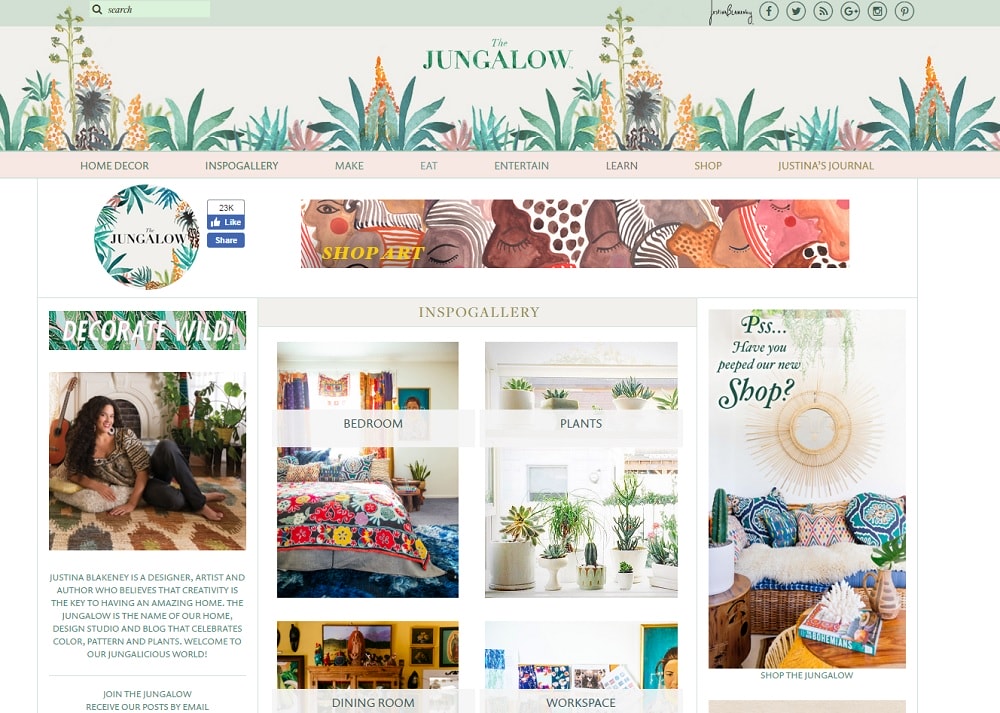 Justine Blakeney's brilliant blog details the incredibly creative ways in which she applies her unique art and design outlook to her own home, which is named – you guessed it – the Jungalow. Vibrant colors, exotic plant life and weird and wonderful patterns usually feature within the author's design choices, which often include DIY projects that readers can replicate in their own homes.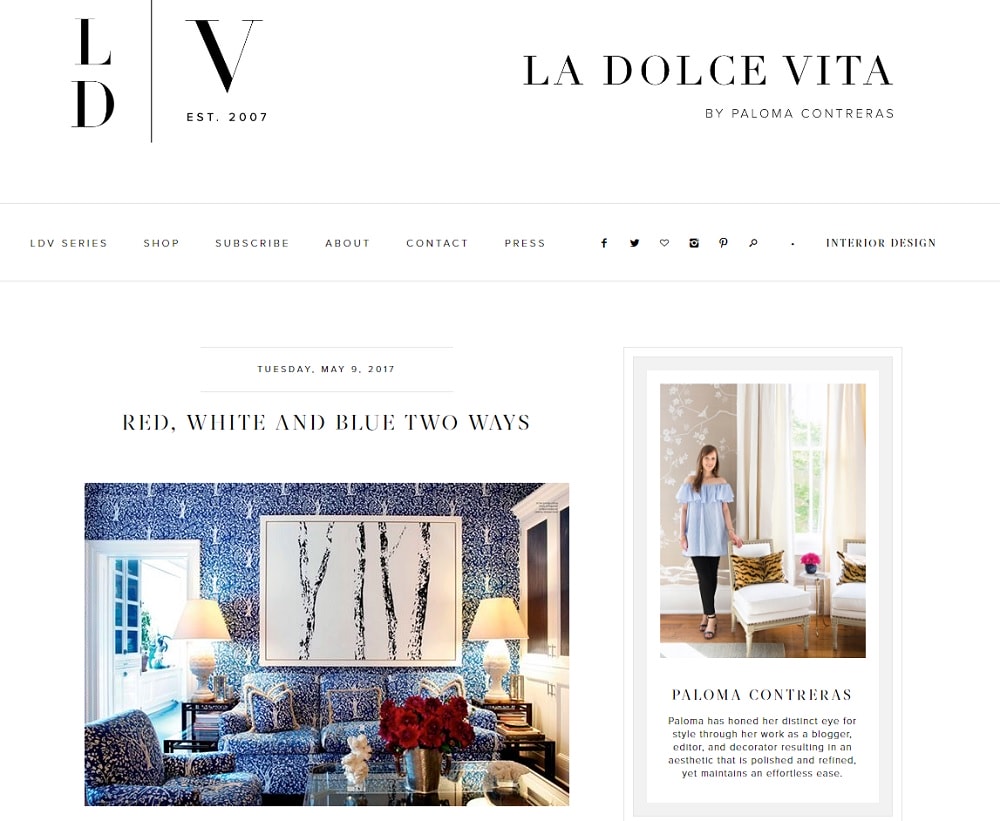 Elegant class is the dominant theme of this design blog, run by reputable Houston-based interior decorator Paloma Contreras. Frequenting global destinations as exotic as her name, Paloma documents the beautiful abodes she visits in image-filled posts that really bring her experiences to life. Some of the envious spaces you'll see may not exactly be affordable, but they're tremendous to look at, and aspirational to say the least.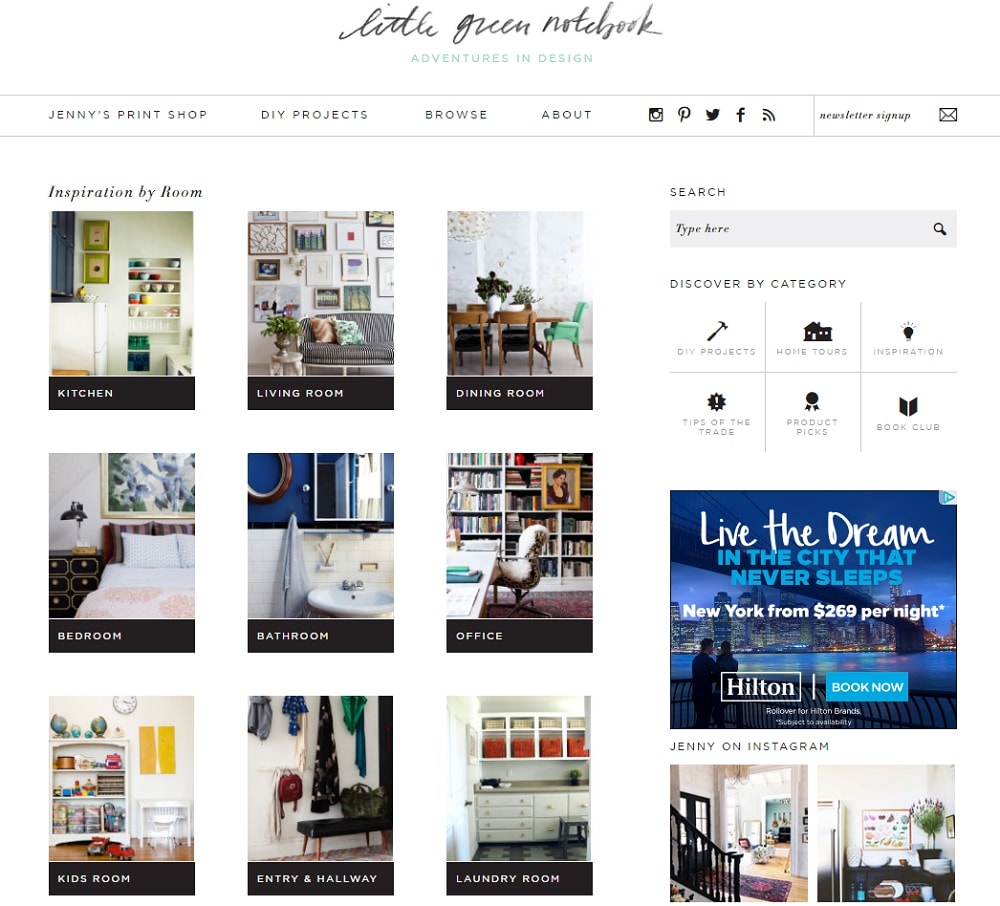 Little Green Notebook consists of a regularly updated stream of ideas, products and projects favored by interior designer Jenny Komenda, who resides in Phoenix, Arizona. Having written for several extremely reputable publications, of which the Wall Street Journal and Vogue are included, the author has a great eye for unorthodox interiors, and frequently offers DIY suggestions for the creation of household items such as cushions and curtains, that are both easy to implement and affordable.

'Inspirational finds for creating a beautiful home' – this interior design blog's tagline perfectly defines the content within it – Julie Thigpen offers up all sorts of stunning home décor ideas and tips, many of which are steeped in the influence of her native California. The author, recipient of a Bachelor's Degree from the Interior Designer's Institute, has worked alongside a great array of major brands in a blogging capacity, and after running her very own online design boutique for a period, has now reverted to pursuing her main passion – the design and merchandising of swanky, high-end properties. That's not to say there aren't some fantastic affordable nuggets to be found within this blog; this guide to creating your own wrapping paper is a prime example.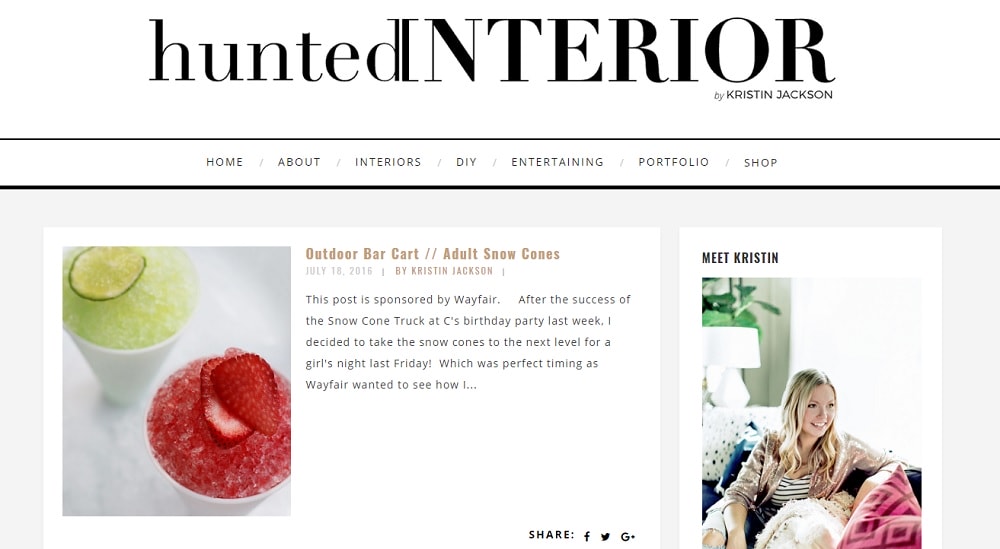 With a penchant for vintage design elements in particular, Hunted Interior blog author Kristin Jackson details her own personal ideas and experiences involving home décor, DIY, and even house parties and the best cocktails to serve at them! Fans of traditional interior design features are especially sure to appreciate the style examples and tips showcased here, each split into specific categories that are easily searchable.
Blog (and published) author and photographer Erin Boyle lauds simplistic style in her interior design notes, in which the likes of authentic wooden tables, hand-painted curtains and other quaint household items regularly feature – many of which that are born of a straightforward DIY process. Elsewhere on the site, regular column 'My Week In Objects (Mostly)' provides a fascinating and often humorous snapshot insight into life in New York City, from the point of view of a true advocate for simplistic living.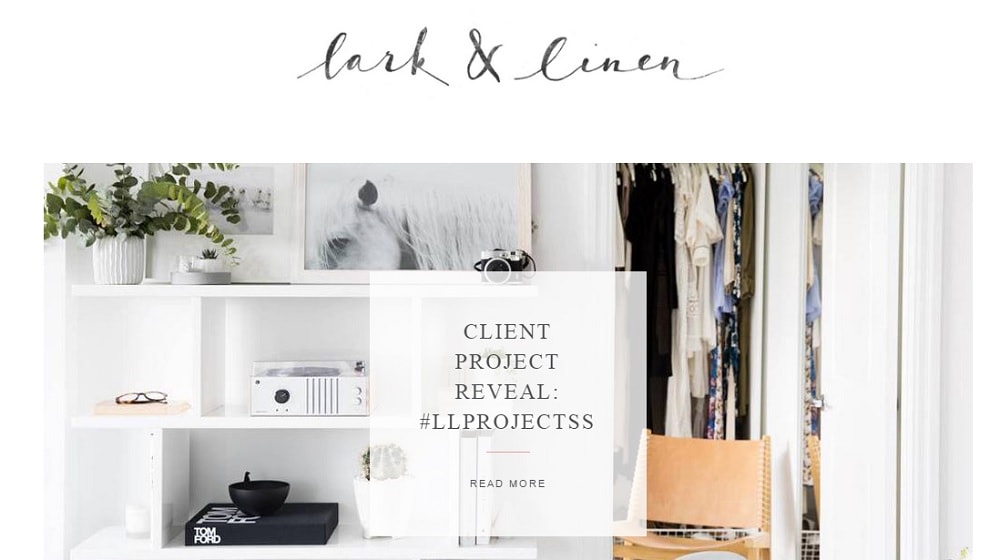 Author Jacquelyn Clark is a self-professed lover of all things design, and her blog acts as a hub for some of the most aesthetically appealing household items, décor, and even foods and drinks that take her fancy. Following advice from the Lark and Linen blog, you're equally as likely to find yourself rustling up a deliciously unique cocktail as you are stitching together your own bespoke linen, curtains or cushions.
With a main remit to provide design inspiration for every room in a house, Simplified Bee also offers concise tips and tricks for DIY and general organization. The 'Get the Look' section which completes most main pieces includes links to featured products, making it as easy as possible for readers to mirror the aspirational spaces on display in their own properties. Themed section 'Friday Finds,' typically consists of five items that are simple in style yet unique in design, and sure to enhance any surrounding modern or traditional décor. The likes of custom photo frames, patterned linen bins and decorative wicker furniture can all be expected to appear in this column.

A collection of impressive home improvement and interior design projects are documented by author Kate Riley, whose passion for DIY shines through in each and every piece. From cleverly designed minor detail items (decorative box charging station) to larger and more dominant furniture fixtures (weathered gray coffee table), there's all kinds of imitable projects for readers to replicate, and plenty of full room renovation examples to aspire to. Also featuring links to Kate's external portfolio, which includes some of her most popular customized wallpapers and fabrics, the Centsational Girl blog is an essential visit for would-be home renovators.
https://wpcdn.usa.hudsonreed.com/info/blog/wp-content/uploads/2017/05/masculinemodernblackwhitebathroomdesign.jpg?strip=all&lossy=1&quality=100&ssl=1
682
630
John Klee
https://wpcdn.usa.hudsonreed.com/info/blog/wp-content/uploads/2018/04/hr-blog-logo-300x138.png
John Klee
2017-05-10 05:22:46
2018-04-23 09:31:15
10 Top Interior Design Blogs to Follow...