How to Choose the Perfect Bathtub
Bathtubs are available in more sizes and styles than ever before, which can make choosing the right one to suit your bathroom design a little challenging. So, to help you choose the right tub, we've created this handy buying guide. Read on to discover all you need to know about bathtubs…
The bathroom is more than just a place to get ready on busy weekday mornings, and it's now seen as a space where you can relax and unwind after a long, stressful day. The bathtub is the main focal point of any spa-style bathroom, and it's become a luxurious and glamorous feature in bathroom design. When it comes to choosing a bathtub, there's so many options to take your pick from including elegant clawfoot tubs and standard bathtubs, as well as space saving corner designs, whirlpool tubs and bathtub jacuzzis. In addition to all these various designs, there's also an array of sizes and materials available; just when you thought your decision couldn't get any more difficult!
Things to consider when choosing a bathtub
Before choosing a new bathtub it's essential to do the research, as it can be an expensive and permanent purchase. It's important to set a budget, as prices can vary greatly depending on material and design.
You will need to accurately measure the available space and double check all your measurements and standard bathtub dimensions to avoid making any costly mistakes when eventually installing a bathtub.
Consider how you like to bathe too – do you like to enjoy a long relaxing soak, or do you prefer an invigorating whirlpool massage? Asking yourself these questions will help you choose the right tub and bathtub fixtures, such as tub faucets, that suit your exact bathing requirements.
For families with young children, it's best to opt for a practical design that incorporates plenty of space so you can wash kids with ease, and to ensure there's room for bath-time fun too. Will your tub double up as a showering space too? If so, then you will need to fit a glass screen or a shower curtain to protect your bathroom floor from getting covered in splashes of water.
Think about the style of your bathroom – is it modern or traditional? Claw-footed bathtubs are the perfect option for traditional bathrooms, and they create a timeless and elegant look.
For modern bathrooms, nothing makes a statement quite like a contemporary freestanding bathtub. If you have a small bathroom, there's many tubs available that are specifically designed for compact spaces.
Acrylic
Acrylic bathtubs are a very popular option due to the many shapes and sizes that are available. Acrylic is an extremely durable plastic material that features a high gloss finish. More robust compared to fiberglass, acrylic falls in the mid-price range. Another benefit of acrylic, is that any scratches are hard to notice as the color is solid throughout the tub. Acrylic is easy to mold into different shapes, and is therefore used for whirlpools with molded armrests and other details to ensure a comfortable soak. As acrylic is a lightweight material, it puts less stress on the structural elements within your bathroom floor.
Fiberglass
Lightweight and easy to mold into various designs, fiberglass bathtubs are the most affordable option. But, the downside to fiberglass, is that it's easily scratched and doesn't wear well. It's best to choose a fiberglass tub with an acrylic finish to ensure long lasting durability.
Enamel coated cast iron
An expensive option, an enamel coated cast iron tub is designed to stand the test of time, but due to its heavy weight, especially when filled with water, this material is not recommended for large soaking bathtubs. If choosing a cast iron tub you will need to check that the floor can take the weight.
Porcelain enameled steel
Porcelain enamled steel is a steel-based material that's been covered in porcelain enamel, which results in a smooth, glossy finish that's very hardwearing and really easy to clean. This form of steel bathtub is ever growing in terms of popularity.
Freestanding bathtubs are available in a variety of sizes and designs to suit modern and traditional bathrooms. A freestanding tub positioned in the middle of the bathroom provides the perfect way to create a luxury look, and it will be the first thing that catches your eye as soon as you walk in the room.
Freestanding tubs incorporate plenty of bathing space so you can enjoy an indulgent soak. If you want to create a vintage vibe, a slipper tub is a great option. Slipper bathtubs feature one end at a higher level than the other. The lower end is where the faucet is positioned.
Alcove or recessed tubs are usually fitted adjacent to three walls, and are a popular option. If you are replacing a standard tub, then make sure to take note of the position of the drain as you face the side you access the bathtub – this will help you determine if you require a left or right-hand design to match the existing plumbing. Standard tubs come in many sizes, so you shouldn't have a problem finding the right fit for the space you have.
Bathtubs that are designed for platform installation fit into a deck structure that's usually built into its own surround. This type of installation works well with whirlpool tubs, as the space below the deck conceals the pipework and plumbing. A removable panel ensures easy access to the plumbing.
How to clean your bathtub
To keep your bathtub looking like new, we recommend cleaning it every time it has been used. Cleaning your bathtub doesn't have to be a chore, and there's actually a few inexpensive household products such as vinegar and baking soda that you can use to keep it sparkling, so there's no reason to use harsh cleaning chemicals to maintain a clean bathtub.
After bathing always rinse the tub with clean warm water and dry off excess moisture with a squeegee or microfiber cloth.
Use vinegar to clean your tub. Simply fill a spray bottle with an equal mixture of warm water and vinegar, and spray the surface. Leave for 15 minutes and then wipe with a microfiber cloth. Rinse with clean water and wipe the surface down again.
For heavier dirt, sprinkle the surface with baking soda, and then spray on the vinegar and water solution. Leave for a few minutes, and scrub with a soft cloth until a paste begins to form. Leave the paste for 15 minutes, wipe and rinse.
To remove hard water stains, soak paper towels in white vinegar and place them on the affected area. Leave for 1-2 hours and scrub with the baking soda and vinegar paste.
For those really tough and stubborn stains, mix one part hydrogen peroxide with two parts baking soda. Rub the paste on the stains and leave for 30-60 minutes, then wipe clean and rinse.
To remove rust stains, use a mixture of borax powder and lemon juice. Apply the borax powder to the stain, and then rub with half a lemon until a paste forms. Leave this for 15-30 minutes and wipe clean.
For a complete insight, take a look at our full guide on how to clean a bathtub. We also have guides on how to fit a bathtub and how to seal around a bathtub. And for further inspiration regarding the ideal bathtub and accompanying fixtures, be sure to take a look at our Ultimate Guide to Freestanding Tubs, and Ultimate Guide to Tub Faucets.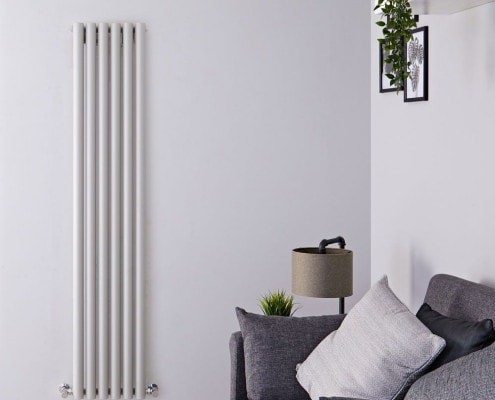 https://wpcdn.usa.hudsonreed.com/info/blog/wp-content/uploads/2019/12/savysilverradvertical.jpg?strip=all&lossy=1&quality=100&ssl=1
1000
1000
John Klee
https://wpcdn.usa.hudsonreed.com/info/blog/wp-content/uploads/2018/04/hr-blog-logo-300x138.png
John Klee
2020-01-14 10:48:15
2020-01-14 10:48:15
Frequently Asked Radiator Questions Answered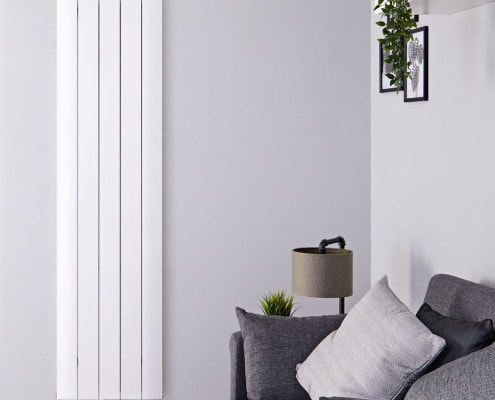 https://wpcdn.usa.hudsonreed.com/info/blog/wp-content/uploads/2019/11/aurorawhitealuminumverticalrad.jpg?strip=all&lossy=1&quality=100&ssl=1
1000
1000
John Klee
https://wpcdn.usa.hudsonreed.com/info/blog/wp-content/uploads/2018/04/hr-blog-logo-300x138.png
John Klee
2020-01-13 07:02:15
2020-01-13 07:02:15
How to remove Convector Radiators for Decorating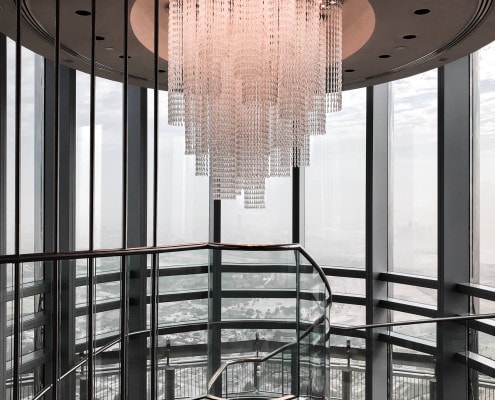 https://wpcdn.usa.hudsonreed.com/info/blog/wp-content/uploads/2019/12/modernchandelier.jpeg?strip=all&lossy=1&quality=100&ssl=1
2250
1688
John Klee
https://wpcdn.usa.hudsonreed.com/info/blog/wp-content/uploads/2018/04/hr-blog-logo-300x138.png
John Klee
2020-01-08 03:50:59
2020-01-08 03:50:59
10 Easy Ways to Improve your Home Appearance