Five of the Best Hudson Reed Shower Heads
Available in an array of styles and sizes, shower heads at Hudson Reed are perfect for adding those all-important designer finishing touches to your new bathroom. Also ideal for updating the bathroom without the need for a complete remodel, each of our shower heads has been made to the highest quality to ensure many years of luxurious showering.
With so many shower heads to choose from, it can be difficult trying to make a decision, so we've picked out five of the best Hudson Reed shower heads that are sure to get your day off to a great start. And if you need any further inspiration regarding the perfect full shower system for your home, be sure to check out our Ultimate Guide to Showers. And take an in-depth look at one of our brilliant modern shower systems in our Under the Spotlight: Arcadia Thermostatic Shower System blog article.
Square Ceiling Mounted Shower Head
The Hudson Reed 8″ square fixed shower head is just perfect for creating an ultra-modern look to the bathroom, and delivers a sense of serious designer style! Featuring bold geometric lines, this shower head has been constructed from stainless steel, and boasts a brilliant chrome finish that will blend seamlessly into any décor.
Rectangular Shower Head with Waterfall
This rectangular shower head with waterfall doesn't just look super sleek and stylish – it will also transform your daily shower routine into pure luxury! In addition to the standard deluge, this shower head also incorporates a waterfall feature for a more invigorating experience. The shower head features silicone nozzles, which makes it really easy to keep clean.
Incorporating a simply stunning design, the Hudson Reed Cloudburst fixed head, supplied complete with wall mounted arm, creates a refreshing rainfall style effect so you can be sure to shower in style. Featuring an eye-catching chrome finish, this shower head is a great option with which to enhance your modern bathroom.
If you prefer more traditional design elements, then the Apron shower head with arm is perfect. This elegant and classically designed shower head will provide your bathroom with a look that will stand the test of time for years to come, while delivering a totally relaxing shower.
Ultra Thin Blade Fixed Shower Head
For those who love clean, contemporary design, the ultra-thin blade fixed shower head offers a superb option. With clean, minimal lines providing a neat finish to your bathroom area, this shower head creates a refreshing rainfall style effect that will leave you feeling awake and energized.
To complete your new shower head, we have an impressive range of thermostatic shower valves that will complement and enhance all of our shower systems. You can choose from one, two or even three outlet options to create your dream shower.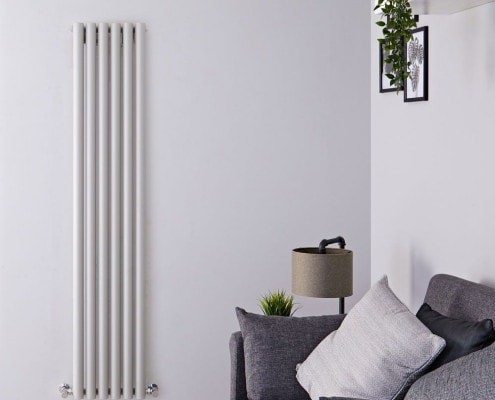 https://wpcdn.usa.hudsonreed.com/info/blog/wp-content/uploads/2019/12/savysilverradvertical.jpg?strip=all&lossy=1&quality=100&ssl=1
1000
1000
John Klee
https://wpcdn.usa.hudsonreed.com/info/blog/wp-content/uploads/2018/04/hr-blog-logo-300x138.png
John Klee
2020-01-14 10:48:15
2020-01-14 10:48:15
Frequently Asked Radiator Questions Answered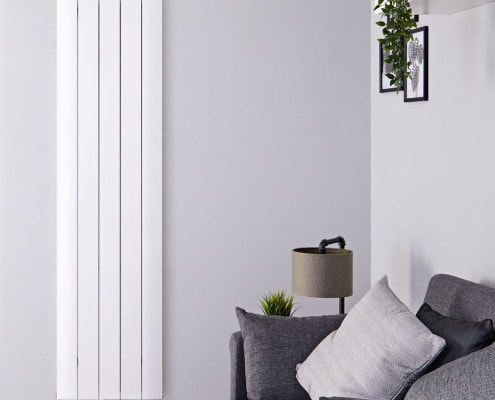 https://wpcdn.usa.hudsonreed.com/info/blog/wp-content/uploads/2019/11/aurorawhitealuminumverticalrad.jpg?strip=all&lossy=1&quality=100&ssl=1
1000
1000
John Klee
https://wpcdn.usa.hudsonreed.com/info/blog/wp-content/uploads/2018/04/hr-blog-logo-300x138.png
John Klee
2020-01-13 07:02:15
2020-01-13 07:02:15
How to remove Convector Radiators for Decorating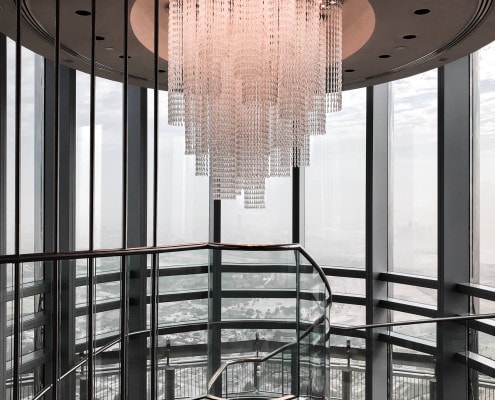 https://wpcdn.usa.hudsonreed.com/info/blog/wp-content/uploads/2019/12/modernchandelier.jpeg?strip=all&lossy=1&quality=100&ssl=1
2250
1688
John Klee
https://wpcdn.usa.hudsonreed.com/info/blog/wp-content/uploads/2018/04/hr-blog-logo-300x138.png
John Klee
2020-01-08 03:50:59
2020-01-08 03:50:59
10 Easy Ways to Improve your Home Appearance